Goldie Blair
Location:
Los Angeles, California
Goldie Blair's Videos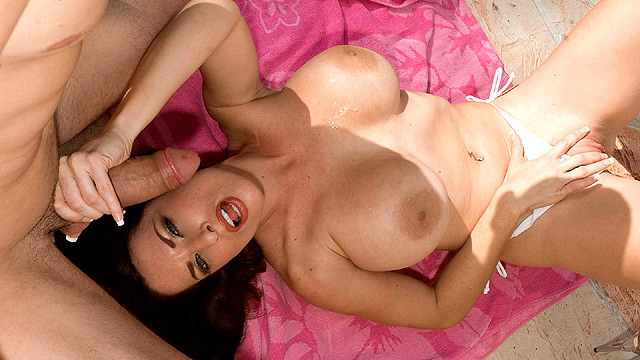 Poolside Pumpin'
Goldie Blair reminds us of one of those way-too-hot young moms you might see at one of your kids' back-to-school/meet-the-parents nights. You know the type..smokin' hot, bored, smokin' hot, looks like she needs to be pounded, smokin' hot, and sporting some knockers that you just know she is dying to wrap around a cock. (Possibly your cock, depending on if you can score some one-on-one time with her.) That's why it's not too unbelievable that a chick this hot would be lounging by the pool in a teeny white bikini that consists of two triangular nipple patches and one tiny piece of ass floss. You see, this is the type of chick they write all those Desperate Housewife shows about.
Goldie Blair on Other Sites