The Girls
» Goldy Lee's Profile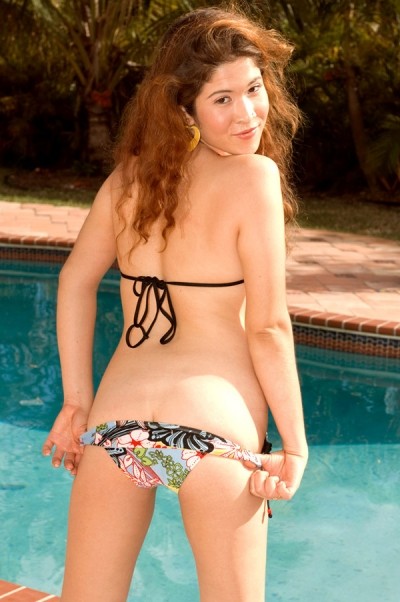 Goldy Lee
Location:
Los Angeles, California
Occupation:
Theater major
Goldy Lee's Photos and Videos
Featuring: Goldy Lee
Goldie, who's only 19, is sunning herself by the pool when this video opens. She's hot, so she jumps into the pool, but when she gets out, she's even hotter. "So you've been watching me, huh?" she says. Then she spits on her hands, and we know why. "Is your dick getting hard? You ready for me to jerk it off and make you cum? Let's see how long it takes." Probably not too long. The pre-cum is seeping out of our cocks already.
Read more »