The Girls
» Ariel Lopez's Profile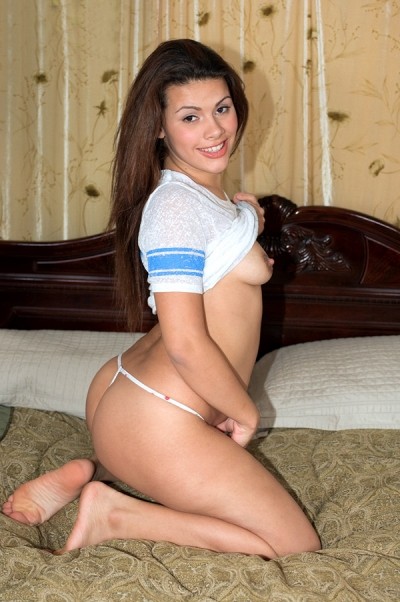 Ariel Lopez's Photos and Videos
"I'm Such A Dirty Girl!"
Featuring: Ariel Lopez
Ariel, 19 from San Diego, California, is lying on a bed, showing off her ass. She's got on a little g-string, and she spreads her ass without even being asked. The G-string cuts right through her cheeky butt, and we can see the outer edges of her pussy. She's wearing a shirt that says "RENEGADE," and she looks like a wild girl. Her dark, brown nipples are very hard. "I'm turned on," she says.
Read more »
Ariel Lopez on Other Sites