Linsey Dawn McKenzie » Linsey Interview
Unable to play the trailer? Try one of these:
MP4 480X360
Linsey was back in Miami to shoot video wrap-arounds for the DVD, The Best of Linsey Dawn McKenzie, as well as model for sets and videos for LinseysWorld.com. Part of the interview appeared in print in the sold-out "Devil Girl cover" January 2002 SCORE, one of the fastest-sellers ever, because the Xtra section contained LDM's XXX pictorial. The video opens with a celebratory lunch, and a surprise birthday cake, for Linsey on August 3rd, 2001 with the SCORE staff before it segways to the interview in the models' dressing room with editor Dave. It's the only SCORE interview done with a model sitting in a bathtub! The main focus is Linsey's hardcore video with her then-husband Terry (Ultimate Linsey). "When I first started my career, I decided that I was going to take things nice and easy," Linsey told Dave. "I was trying to space out my career as much as possible.
13:12 mins
Rating
Download Options
Full Scene Download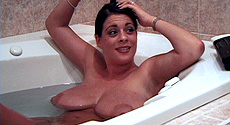 Five-minute Clips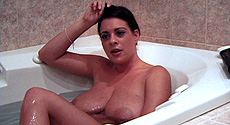 More Linsey Dawn McKenzie Videos