Linsey Dawn McKenzie » Boob Cruise 97
Unable to play the trailer? Try one of these:
MP4 480X360
The third Boob Cruise in 1997 was 21 girls, a staggering number, including favorites from the second Cruise and new girls who've proven their popularity. Teetering across the gangplank and into the record books, Danni, Europe, SaRenna, Dusty, Traci, Angelique, Brittany, Chloe, Minka, Vanessa, Candee Andes, Valerie Fields, Barocca, Fae, Erica Everest, Casey James, Sana Fey, Fantasia, Heather Hooters and Nicole Tyler helped hoist the sails for the third Cruise. Never before had so many huge-boobed babes been assembled in one place. It was a week of pure breast power in the Caribbean. This bustman's holiday set sail on March 30th, 1997 from Barbados. The ship SCORE booked, the Star Clipper, was almost as beautiful as the girls, with plenty of room to play in.
14:12 mins
Rating
Download Options
Full Scene Download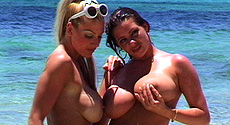 Five-minute Clips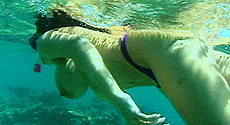 More Linsey Dawn McKenzie Videos