Merilyn Sakova » Wrapped In Rapture
Unable to play the trailer? Try one of these:
MP4 640X360
Now exactly how do girls put on those skin-tight rubber fetish outfits? We're about to see how they do it with your girl Merilyn as our guide. She starts off dolled up and totally naked except for her shoes. The first step is to sprinkle baby powder on her skin. She rubs it in well for our benefit as well as hers. The latex panties are the first item she slips on. Note the slit.
August 19th, 2018
16:29 mins
Rating
Download Options
Full Scene Download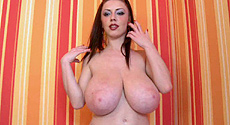 Five-minute Clips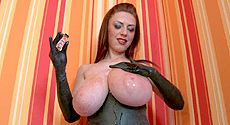 More Merilyn Sakova Videos