Latest Granny Scenes
Christina's first fuck video
They call the 60s and 70s "The Golden Years." Christina Starr, a 71-year-old wife, mother and grandmother, is a prime example of why they're golden. "I'm still as sexual as I ever have been. I like to be touched everywhere," said Christina, who was born in New Orleans and lives in Dallas, Texas. "I like to have a man's hands on my body all the time. I'm insatiable when it comes to that.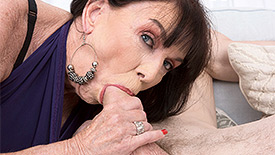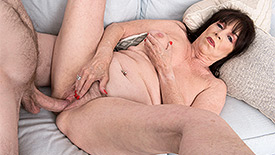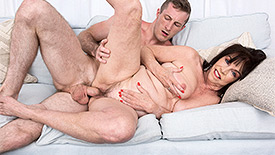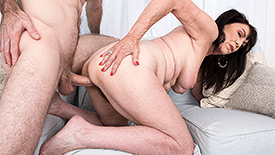 Surprise! It's 71-year-old Christina Starr!
"I pleasure myself several times a week," said 71-year-old newbie Christina Starr. "If I go too long, I dream and cum in my sleep. That's also very nice." Christina is very nice. She's a wife, mother and grandmother who lives in Dallas, Texas, and she found us because her husband reads our magazines, 40Something, 50Plus MILFs and 60Plus MILFs. The next time he gets his favorite mag, he can jack off to his lovely wife.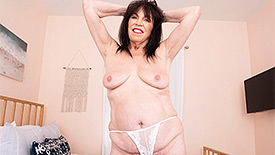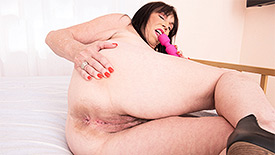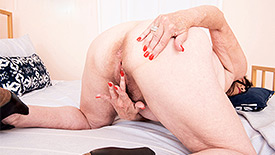 Mia Magnusson's hands-on sex lesson
"I'm going to teach you to make a woman feel good," 61-year-old divorcee, mother and grandmother Mia Magnusson says at the start of her first fuck video. "To make her hot and wet and ready for you. You're not dealing with any little girl here. You're dealing with a grown-up woman, and I'm going to teach you how to make love to a grown-up woman." She takes out her tits and rubs her nipples. "You can't hurry making love to a woman," she says.
Top-Rated XXX Grannies