Latest MILF Scenes
Lena's tits and pussy show
Lena Lewis, who's 54 and from Germany, has just come home from work and is talking to her son's friend, who came over to help her move a couch. "Can't we do this another time?" says Lena, who obviously has other things on her mind. "Are you looking at my cleavage? Jimmy, that's not right. I'm your best friend's mother." But that doesn't stop her.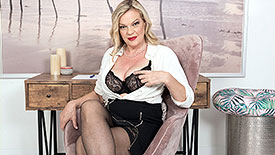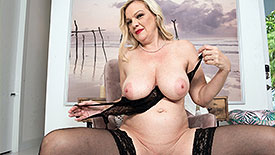 The MILF and the kid
"I had a profile on a swing site, and somebody contacted me saying they were looking for women over 50 to model, and I thought it was just some dude looking for women," 52-year-old divorcee and mom Constance Joy said when we asked her how she came to 50PlusMILFs.com. "But I amused myself and sent him information, and he had someone else contact me through email, and then I got an offer from you." Of course she did. We're not in the business of turning down sexy, mature women like Constance. We're in the business of attracting them and bringing them to Miami to fuck hung, young studs like the guy she's with here.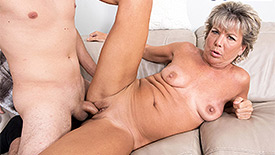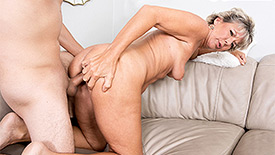 The anal MILF and the pool boy
Cashmere, a 58-year-old mom from Arizona, is horny. She's looking through her window and watching Rion, the young pool boy, clean her pool. "He's making me hot," Cashmere says as she touches himself. "What can I do with him today?" She'll come up with something.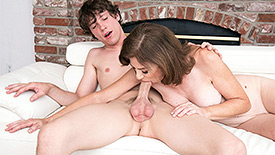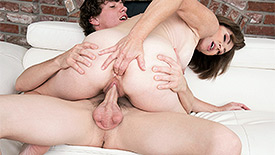 Top-Rated XXX MILFs